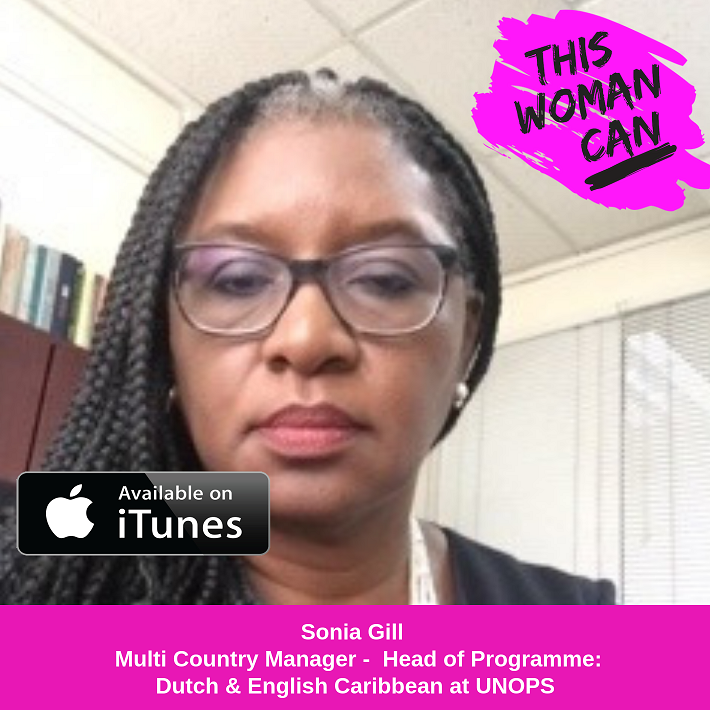 One of the things I love about producing TWC, is the women I am privileged to interview each week. When I hear their stories of determination focus, drive, tenacity and sheer bloody mindedness to achieve their goals - it's give me inspiration to keep pursuing my dreams and aspirations.
Sonia Gill is no exception! She is a broadcast journalist, media regulator, development practitioner and attorney at law. She was also the first woman to be appointed Secretary General of the Caribbean Broadcasting Union (CBU) in its forty-eight year history. 
Underneath the measured and softly spoken individual  revealed a determined woman oozing a admirable level of gravitas. 
Listen as she shares:
How she overcame her hate of public speaking

How she embraces failure in her life. 

The damage of comparing yourself to others. 
Connect with me 
For more information about the training and consulting services offered for women who lead  including one on one executive coaching and group mentoring visit; 
Blog: This Woman Can Blog
Facebook & Instagram: iamjanicesutherland
Read the book!: This Woman Can - The no bullsh*t guide for women who lead
Know someone who could use this podcast? Take a minute, and forward this email to just one other person. You'll be doing BOTH of us a favor!
Love the podcast? Want more insights? Take 3 minutes to jump into iTunes to subscribe, rate, and review the podcast
#ThisWomanCan
Remember if I can, you can, this woman can!
Janice