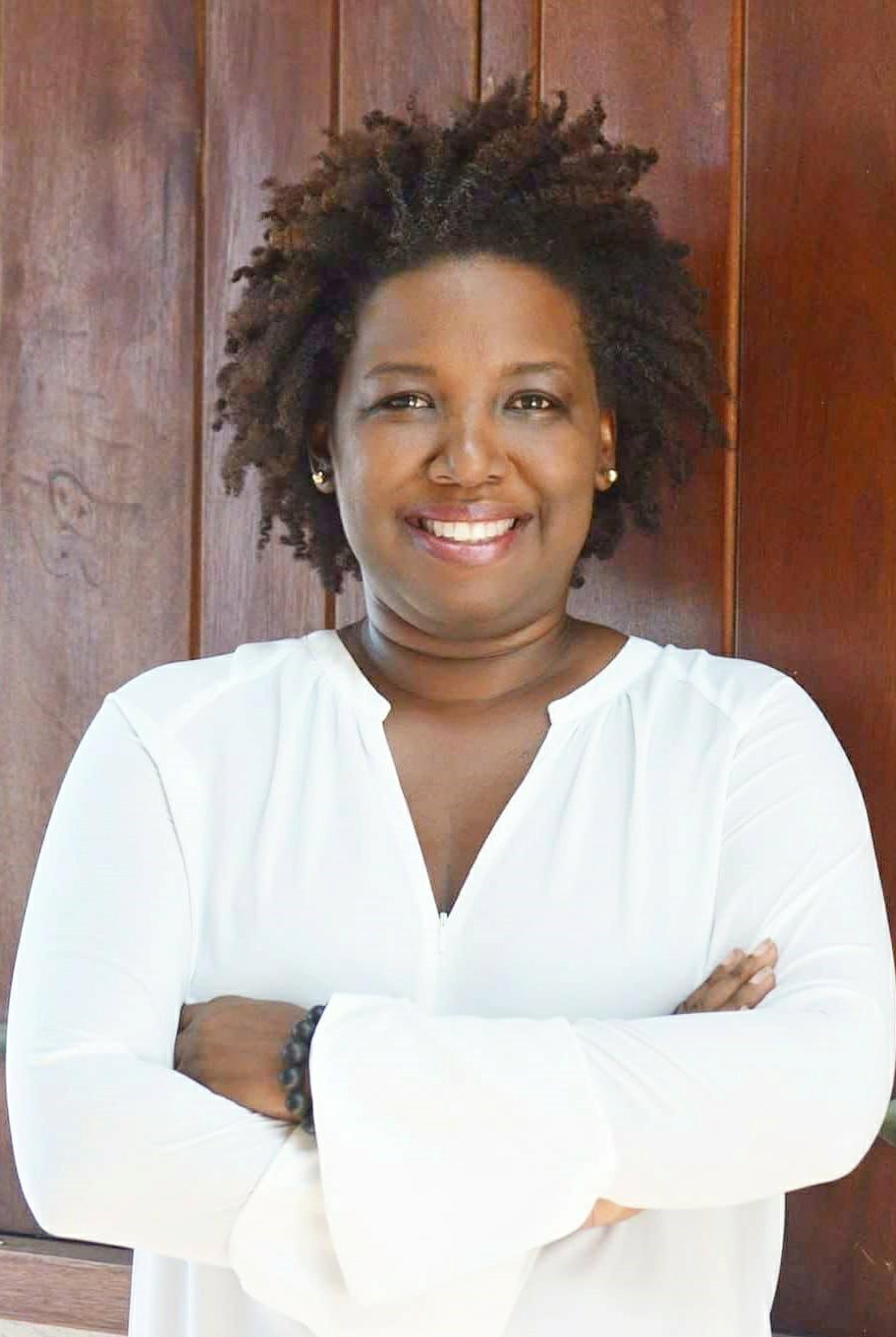 Nerissa Golden is the editor of Montserrat's top digital travel and information platform Discover Montserrat.
The former journalist and international speaker is the author of seven books. In 2017, she released the first two novels in the Return To Love series of romantic fiction set in her picturesque homeland.
Golden is using her passion for the Caribbean, the creative industry and entrepreneurship to develop projects for multiple media including film, television and print.
Nerissa Golden is one of the Caribbean's strongest advocates for innovation in entrepreneurship and technology. She is a certified facilitator for the World Bank's Women's Innovation Network of the Caribbean Accelerated Program and a 2016 PitchIT Caribbean winner. She was also named as one of 31 Caribbean Women to Watch in 2016.
The mother of four, heads Goldenmedia, a communications firm which develops multi-media solutions for clients across the spectrum of profit and non-profit corporations.
She also makes time to mentor a new generation of innovators in the technology, tourism and green energy spaces.
To contact Nerissa
Facebook:https://www.facebook.com/nerissa.golden/
Instagram:https://www.instagram.com/trulycaribbean/
Need some support regaining your confident self? 
I'm delighted to let you know that registration for my signature confidence building program WARRIOR is now open and I really would love to have you in this program with me
Take this step to join a collective of women just like you, becoming the Warriors of their own lives.
The program is a combination of group coaching and a personal strategy focused on the goals you want to achieve, the Warrior program will help you to step up, see the potential you have and give you the confidence to take action to move towards a more powerful and fulfilling way of living the life you deserve, all delivered online so it doesn't matter what part of the world you live.
Now, how do I know it works? Because I've been just like you, a working mom, a divorcee, single parent, survived an abusive marriage. Yet using the same tools, I learnt how to regain my confidence and self-esteem, attend University, happily remarry, became the first female CEO for a major Caribbean company and start my own business.
So if I can, you can. This is your time.
So if you would you love to have the confidence to take control of your personal and professional life. Or you want to transform the way you feel about yourself and the way the world perceives you, the WARRIOR is for you? Because if this I can do this so you can you.
Better yet, if you register your interest before the 10th March and mention that you heard of the WARRIOR program via this podcast, then I'll personally have a 1 on 1 WARRIOR session with you. Its not something I normally do but I'm so excited to share as I know what a difference it can make to your life. So head over to my website janicesutherland.com, it won't cost you anything but the benefit to your confidence will be priceless.
I hope you enjoyed the show and would love to hear your feedback! If you enjoy what I share in this episode, please leave a review and comment on iTunes. I would really appreciate it.
To connect with me and the Phenomenal Woman community
Facebook page: iamjanicesutherland
#phenomenalwomanpodcast
Until next time
Janice