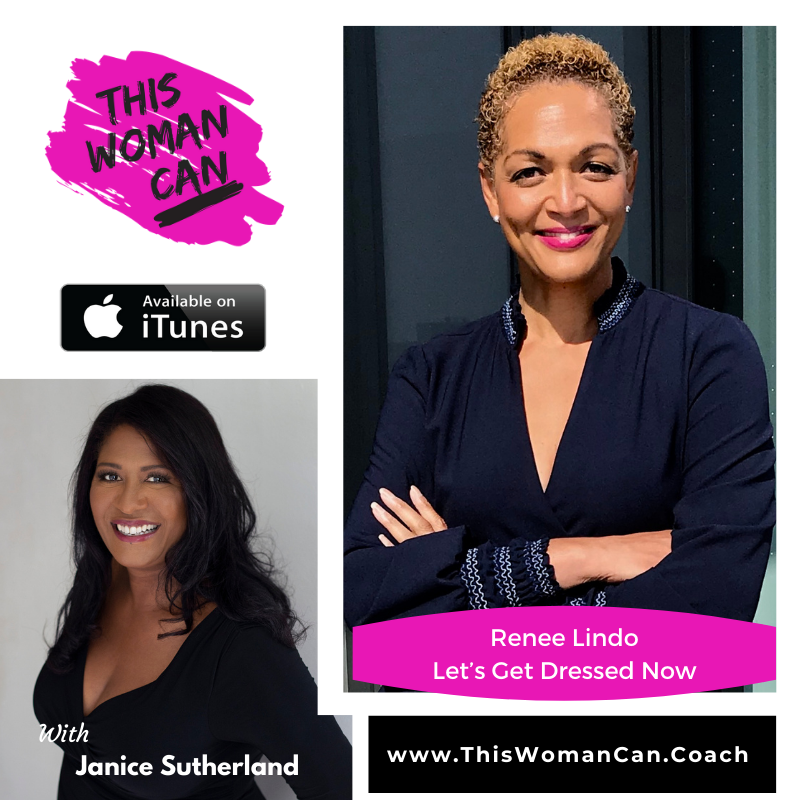 Renée Lindo is a Personal stylist based in Toronto, Canada serving clients globally. With her keen sense of style and corporate sales background, she is perfectly positioned to guide professional women on their style journey, so that they can show up as the best version of themselves.
After climbing to the top of that Corporate mountain, Renée realized she was on the wrong mountain. Her desire to play bigger and contribute more to the world continued to pull at her until she decided to bet on herself and pursue her passion of fashion and style.
Renée helps her clients save time and increase confidence by creating polished and functional wardrobes so that they can attract career-building opportunities. When women look good they feel great, and this gives them the confidence to put their hands up for more. Her company Let's Get Dressed Now is a personal styling solution and clothing boutique, meeting women wherever they are on their style journey.
________________________
To connect with Renee
LinkedIn: https://www.linkedin.com/in/reneelindo/
Instagram: https://www.instagram.com/letsgetdressednow/ _________________________
Join the THIS WOMAN CAN Community : https://www.thiswomancan.coach _________________________
Get This Woman Can - The book! - https://amzn.to/2VMNl59r ___________________________
Need career and leadership support? See how my programs can help -https://janicesutherland.com/coaching-packages
__________________________
Connect with Janice:
LINKEDIN: https://www.linkedin.com/in/iamjanicesutherland FACEBOOK: https://www.facebook.com/iamjanicesutherland INSTAGRAM: https://www.instagram.com/iamjanicesutherland/ TWITTER: https://twitter.com/This_Woman_Can