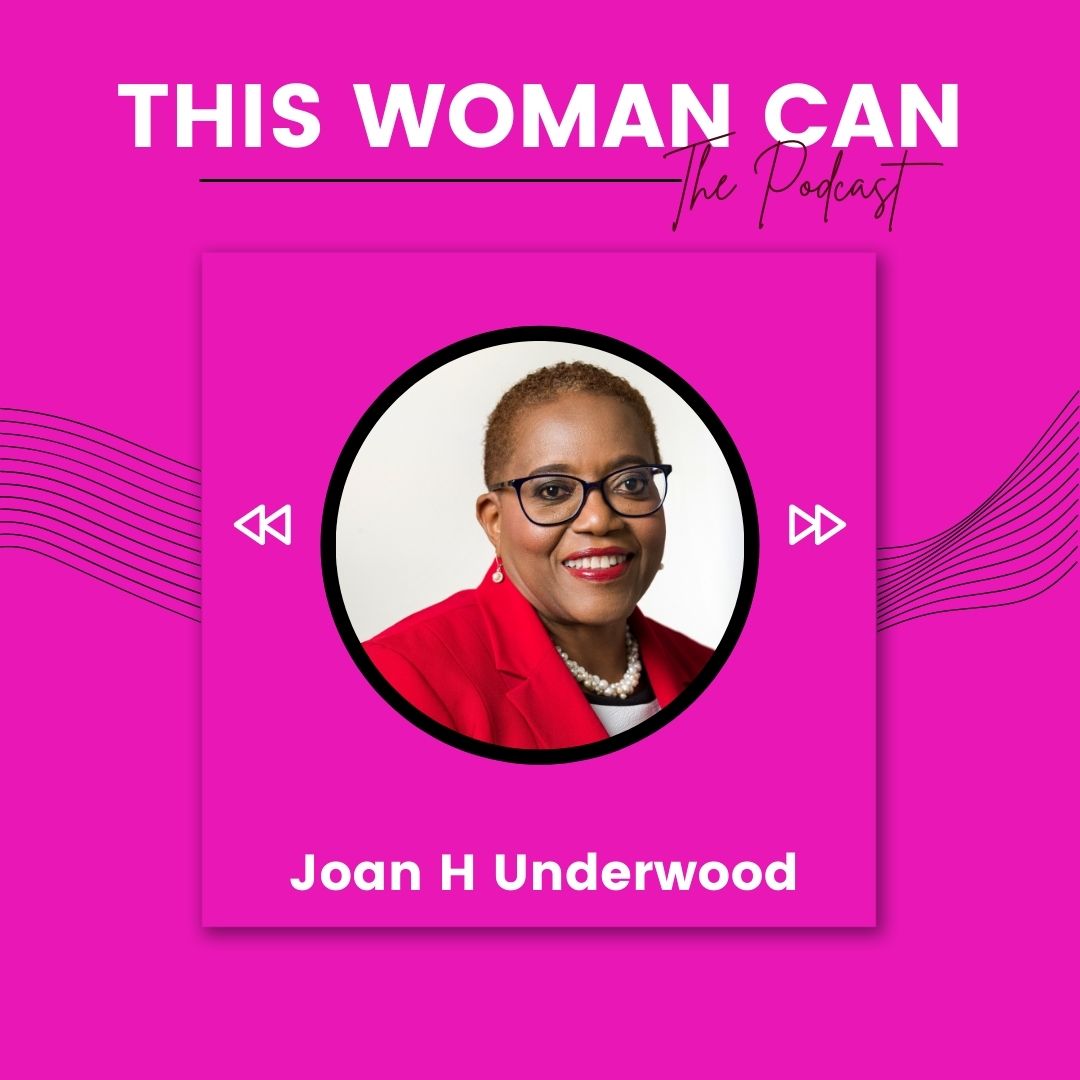 Ambassador Joan H Underwood is a woman of many facets and career reinventions from private sector to public sector to entrepreneurship. 
Our conversation covered a lot;
- How the emotional toll of her job, motivated her first career pivot. 
- Recognizing that your skills are transferable 
- Not allowing age to be an inhibitor in your career choices - or she puts it there is no best due by date
- The importance of self-advocacy and making sure your next move is something you feel passionate about and gives you purpose
- Overcoming the fear of career change and impostor syndrome
And she had some great advice for women considering their own career transition. 
_________________________________
To connect with Joan
Website: https://www.utdsinc.com
Instagram: https://www.instagram.com/joan.h.underwood/
Linkedin:https://www.linkedin.com/in/underwoodtalentdevelopment/
-----------------------------------------------------------
To download free guide: 10 Mindset Traps That Sabotage Mid-Career Transition (and how to avoid them) https://bit.ly/3khHPVG
____________________________________
FIND ME ON:
Official Website | https://www.janicesutherland.com
Facebook | https://www.facebook.com/iamjanicesutherland
LinkedIn | https://www.linkedin.com/in/iamjanicesutherland
Twitter | https://www.twitter.com/This_Woman_Can
Janice Sutherland helps frustrated, mid-career, professional women of colour re-align their careers while staying true to their values and personal and professional priorities. 
#thiswomancan #careertransition