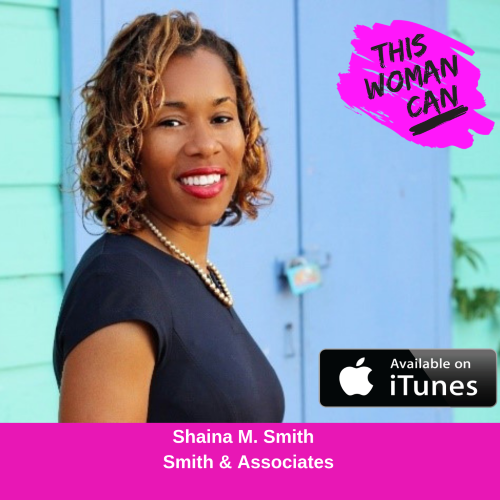 Shaina M. Smith is a woman of purpose who believes to whom much is given much is required and her life's journey has followed this mantra. Shaina pursued engineering degrees at the University of Central Florida. Upon graduation, she returned home and was employed by the Ministry of Finance as a project manager in 2003 and enjoyed contributing to the Virgin Islands' development on several major capital projects including the Valley Administration Building II, H. Lavity Stoutt Community College Learning Resource Centre and Customs Automated Processing System. She also did strategic planning and managed the Project Support Services Unit in the Ministry.
After eight years in the Public Service, she took a leap of faith and started the management consultancy Smith & Associates, Inc. where she is coaches small businesses and provides project management services. She has also worked as a Project Manager on the new Peebles Hospital and Nurse Iris O'Neal Medical Centre, two of the largest healthcare facilities in the Virgin Islands.
Shaina is a patriot at heart and over the last 16 years, she has served her community in leadership positions in the VI Powerboat Association, VI Civil Service Association and the BVI Chamber of Commerce and Hotel Association. She is currently the President of Business. She also produces and hosts the local TV program The Vigilate Dialogues. She is an avid political activist and ran for political office in 2011, 2015 and 2019 as a way to effect the change she would like to see in the national development of the Virgin Islands. Amidst a dynamic schedule, Shaina stays centred by her Christian beliefs.
To connect with Janette:
Web: http://www.projectsvi.com/ 
Connect with me 
Instagram or Facebook: Iamjanicesutherland 
For career advice and solutions to those tricky questions, read my book!: This Woman Can - The no bullsh*t guide for women who lead
Loving this episode? Tag me @iamjanicesutherland on Instagram or Facebook and share your favorite nugget using the hashtag #ThisWomanCan
Leave a Review