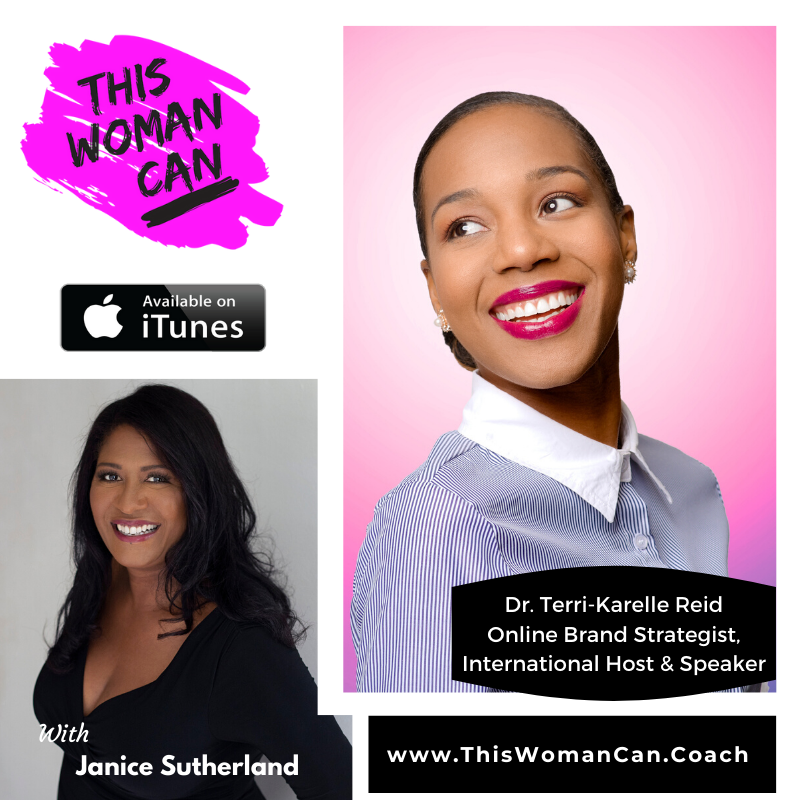 My guest for this episode describes herself as a connector of people and dots! Hailing from Jamaica , Having graced the stage at numerous events across the Caribbean, Europe, Asia and the USA, she has built a brand that is synonymous with the word excellence in the world of Virtual Events, TV Hosting, Speaking, Content Curation, Brand Storytelling and Online Brand Strategy. Her experience has taught her to respect the process, pay attention to details, understand the needs of her clients, foster great client relationships and to always deliver excellence in service. and all that and more is evident in my interview with the effervescent Dr. Terri-Karelle Reid.
So please have your listening ears as there are so many takeaways I'd hate for you miss them.
Applications for the Purpose, Power and Presence - Women's Leadership Program are now open. 
It's THE program for female game changers, designed and led by an experienced female CEO - ME! Specially developed to help women build their leadership capability and presence, develop their strategic thinking, enhance professional influence and harness their skillset.
It's designed so you can test boundaries and hone your natural skill sets, while being provided with structure and support in a collaborative process.
Plus the support of a community of other women who are also focused on driving their leadership destiny.
And if you'd like to know more or secure your spot head over to www.janicesutherland.com