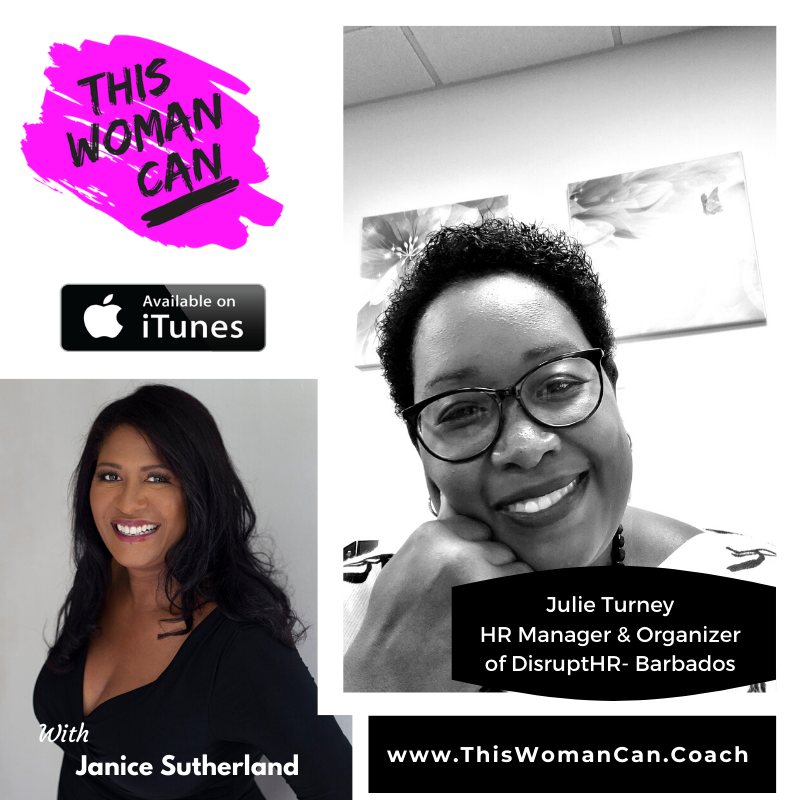 Lots of fabulous insights and laughter with my guest Julie Turney, busy HR practitioner. 
Julie understands that it is necessary for the HR profession to become a dynamic force for positive change in the workforce unleashing their hidden Jedi capabilities (yes she loves sci-fi). She specializes in Agile HR practices and is the official organizer of the Barbados Chapter for DisruptHR and soon to add the Barbados Chapter for Hacking HR. This mother of three is the true definition of a People Champion and aspires to be a renowned Podcaster through her new show HR SoundOff. Julie truly believes that If we inculcated the agile mantra "people over process" in our daily activities, in the workplace and at home our world would be a better place.
To connect with Julie
LinkedIn: https://www.linkedin.com/in/iamjulieturney/
Instagram: https://www.instagram.com/iamjulieturney/
Thinking of moving ahead in your career? 
Applications for the Purpose, Power and Presence - Women's Leadership Program are now open. 
It's THE program for female game changers, designed and led by an experienced female CEO - ME! Specially developed to help women build their leadership capability and presence, develop their strategic thinking, enhance professional influence and harness their skillset.
It's designed so you can test boundaries and hone your natural skill sets, while being provided with structure and support in a collaborative process.
Plus the support of a community of other women who are also focused on driving their leadership destiny.
And if you'd like to know more or secure your spot head over to www.janicesutherland.com