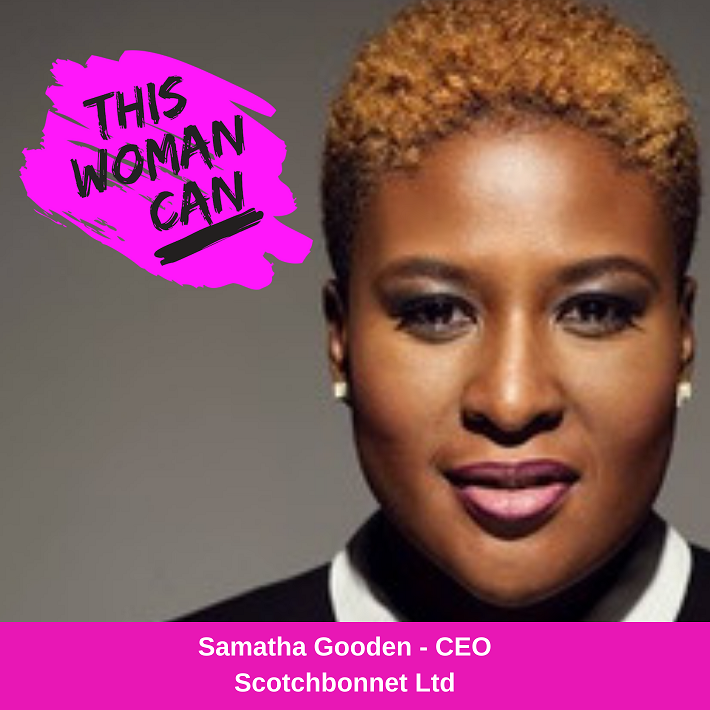 My guest this week is Samantha Gooden who took the circuitous route to the Caribbean, from the UK, to Jamaica, to Barbados with a little bit of Guyana thrown in! She is on a mission to inspire and educate "change agents", to live fearless lives of abundance with authenticity. Through candid keynote speeches, workshops, blogs, ebooks and more, she zealously encourages others to activate their potential and harness the power within. She is a serial entrepreneur and is a student, practitioner, and teacher of entrepreneurship, marketing, leadership, telecommunications and broadcasting. To connect with Samantha and get to know her a little better at www.samanthagooden.com.
Find out in this episode  
How she transitioned from employee to entrepreneur.


How she challenged cultural expectations.  

The value of journaling.

The positive impact of accepting support in leadership
  
Connect with me 
My new book This Woman Can - the no bullsh*t guide for women who lead is now on sale on Amazon!
For more information about the training and consulting services offered for women who lead  including one on one executive coaching and group mentoring visit; 
Blog: This Woman Can Blog
Facebook & Instagram: iamjanicesutherland
Know someone who could use this podcast? Take a minute, and forward this email to just one other person. You'll be doing BOTH of us a favor!
Love the podcast? Want more insights? Take 3 minutes to jump into iTunes to subscribe, rate, and review the podcast
#ThisWomanCan
Remember if I can, you can, this woman can!
Janice