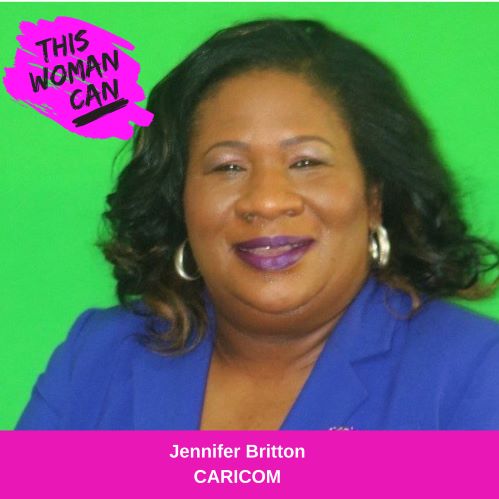 My guest this week is Jennifer Britton - Deputy Programme Manager, ICT for Development (ICT4D) at the Caribbean Community (CARICOM) Secretariat based in GUYANA
For women hoping to pursue a career in STEM, this is a must listen.
 
With over 20 years of experience in the Information Technology field, Jennifer is presently the Regional Coordinator and lead Technical Adviser on ICT for Development (ICT4D) for CARICOM Secretariat. 
 
Her role involves the Regional Policy formulation and oversight of implementation, technical assistance – related to ICT4D, the Digital economy and the CARICOM Single ICT space; Which involves her Initiating programmes for strengthened coordination and interaction among Member States and associated members, Regional and International Agencies with respect to ICT/ Information Society. 
Listen whilst we discuss;
Her motivation to enter the male dominated field of electrical engineering

The importance and practice of putting self first

Take chances, break some rules and ruffle some feathers

The power of building a network for women
Don't forget to submit your questions for "Ask Janice!" - if you have a question that you want to ask me on how to succeed in your career or life, now is your opportunity. Send me your questions via my Instagram  @iamjanicesutherland or via email at info@janicesutherland.com
Connect with me 
For more information about the training and consulting services offered for women who lead  including one on one executive coaching and group mentoring visit; 
Blog: This Woman Can Blog
Facebook & Instagram: iamjanicesutherland
Know someone who could use this podcast? Take a minute, and forward this email to just one other person. You'll be doing BOTH of us a favor!
Love the podcast? Want more insights? Take 3 minutes to jump into iTunes to subscribe, rate, and review the podcast
#ThisWomanCan
Remember if I can, you can, this woman can!
Janice