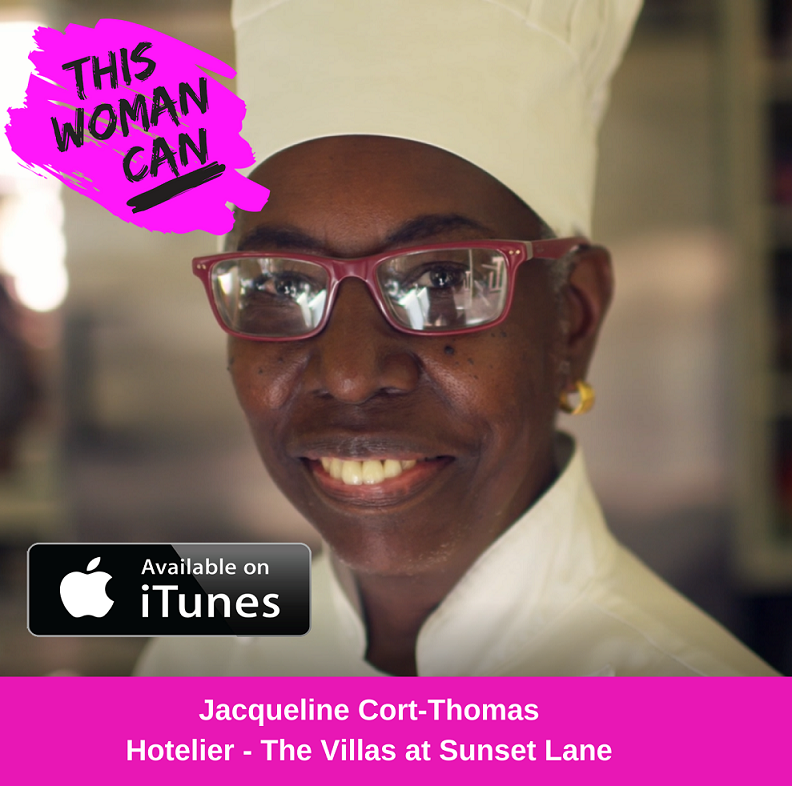 My guest this week is Jacqueline Cort - Thomas a successful retired Corporate Income Tax Accountant turned successful boutique hotelier - The Villas at Sunset Lane, an All-Inclusive, Adults Only Boutique Hotel located in Antigua and Barbuda.
On this episode, we discuss: 
How Jacqueline pivoted in her career from accountant to hotelier

How to be unafraid of taking risks

Knowing when to accept support and who to ask  

The advantage of understanding the payback

The importance of a supportive structure
Connect with me 
For more information about the training and consulting services offered for women who lead  including one on one executive coaching and group mentoring visit; 
Blog: This Woman Can Blog
Facebook & Instagram: iamjanicesutherland
Read the book!: This Woman Can - The no bullsh*t guide for women who lead
Know someone who could use this podcast? Take a minute, and forward this email to just one other person. You'll be doing BOTH of us a favor!
Love the podcast? Want more insights? Take 3 minutes to jump into iTunes to subscribe, rate, and review the podcast
#ThisWomanCan
Remember if I can, you can, this woman can!
Janice