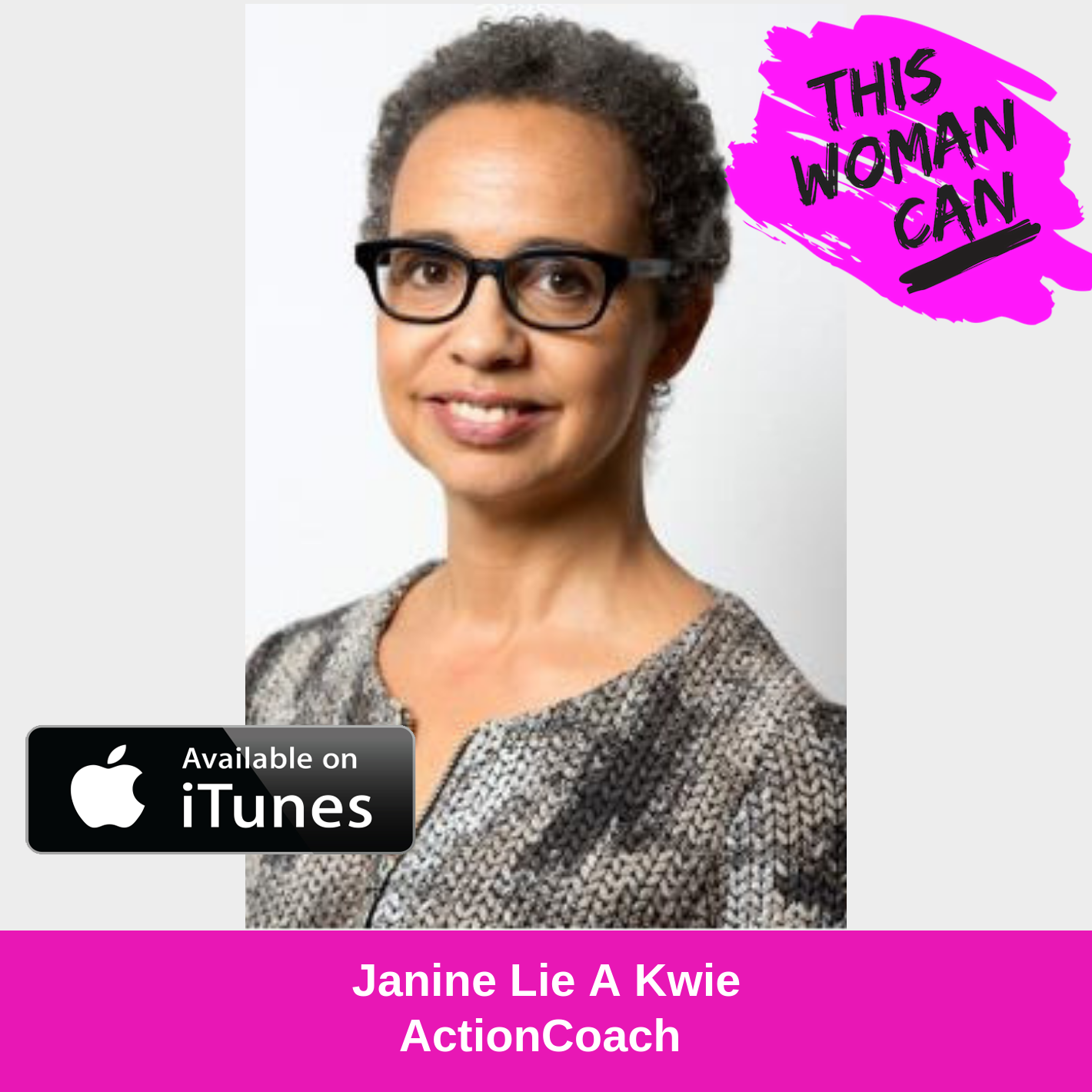 Born in the Netherlands of Surinamese parents. Janine Lie A Kwie spent much of her youth in Suriname,  returning to the Netherlands after a military coup.  
For over 25 years, she worked in the corporate world before acquiring the franchise rights of ActionCOACH for the Greater Caribbean region in 2009. Working with her Business Partner and husband Arnout Druyvesteyn, the team have expanded the franchise across the Caribbean.
Listen as she shares;
How she utilized her work experience to pivot into an entrepreneurial career

The inspiration she derives from looking at other female leaders

The power of affirmations for helping her face difficult situations.

How she instills entrepreneurship in her children
To connect with Janine - Janine Lie A Kwie
Download your FREE copy of "How to create your authentic personal brand".

Register for the Personal Brand Makeover Day 
Connect with me 
For more information about the training and consulting services offered for women who lead  including one on one executive coaching and group mentoring visit; 
Blog: This Woman Can Blog
Facebook & Instagram: iamjanicesutherland
Read the book!: This Woman Can - The no bullsh*t guide for women who lead
Know someone who could use this podcast? Take a minute, and forward this email to just one other person. You'll be doing BOTH of us a favor!
Love the podcast? Want more insights? Take 3 minutes to jump into iTunes to subscribe, rate, and review the podcast
#ThisWomanCan
Remember if I can, you can, this woman can!
Janice