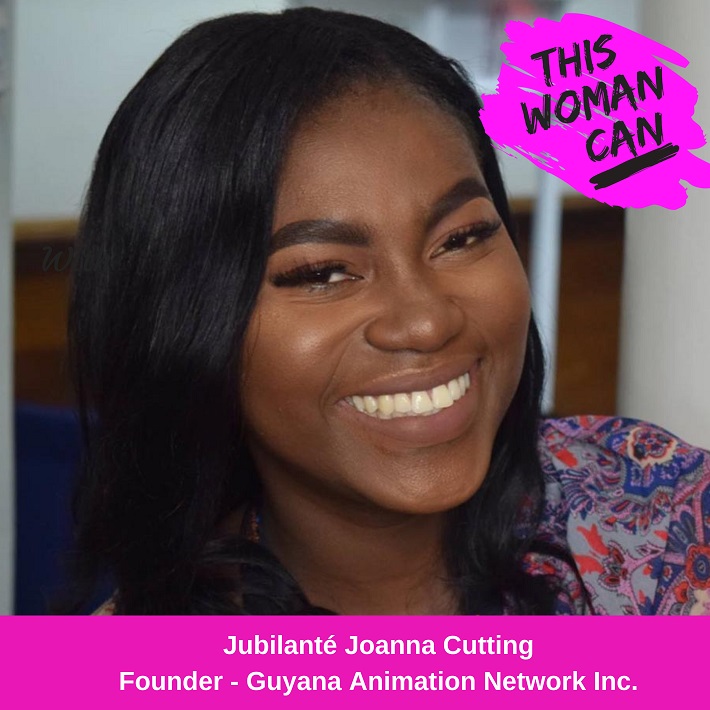 I always say the upside of hosting the This Woman Can podcast is the exceptional women I have the opportunity to interview and my guest this week is no exception. Be on the look out for this dynamic woman - Jubiliante Cutting as I'm sure it won't be the last time we hear from her, Hailing from Guyana with a little Trinidad and Tobago in the mix, Jubilante's drive natural drive to succeed is a delight to listen to. 
Get an insight into what makes her tick as we discuss:
How she combines law and technology in her career pursuits
The roles resilience and faith plays in her life
How as a young woman she has built an impressive level of credibility to enable her to achieve her goals and so much more....
To connect with Jubilante
https://www.linkedin.com/in/jubilantecutting21/
https://www.facebook.com/JubilanteJCutting
Download a free copy of Be Unafraid To Get Paid HERE 
If you:
Have you worked your tail off to advance your career but STILL don't have the salary to show for it?
Have you spent years beating yourself up for being underpaid, somehow believing it's your fault?
Have you convinced yourself "when I'm good enough…I'll be recognized and earn the money I deserve"?
Or maybe You want to negotiate but lack confidence and have no idea when or what to ask for, or the thought of negotiating just makes you feel nauseous.
No problem, I've got you covered with my online, self paced coaching program - Confidently negotiate and get paid your worth in 8 weeks.
A program that covers your relationship with self-worth and net-worth, strategies to adopt when faced with the most common salary negotiations whether for new or existing roles where you just need your pay to reflect what you deliver and more.
You will learn how to negotiate the salary and benefits you deserve and gain the confidence to speak up for yourself as I guide you through the secrets to earning more money in your career.
From cheatsheets, ready to use scripts and group coaching you'll learn all the skills you need to stop leaving money on the table. 
I would personally love to talk to you about what salary challenges you're currently facing and how my program can help.  Call me on 1268 720 5030 or email me info@janicesutherland to arrange a call – it's free but the returns are worth so much more.