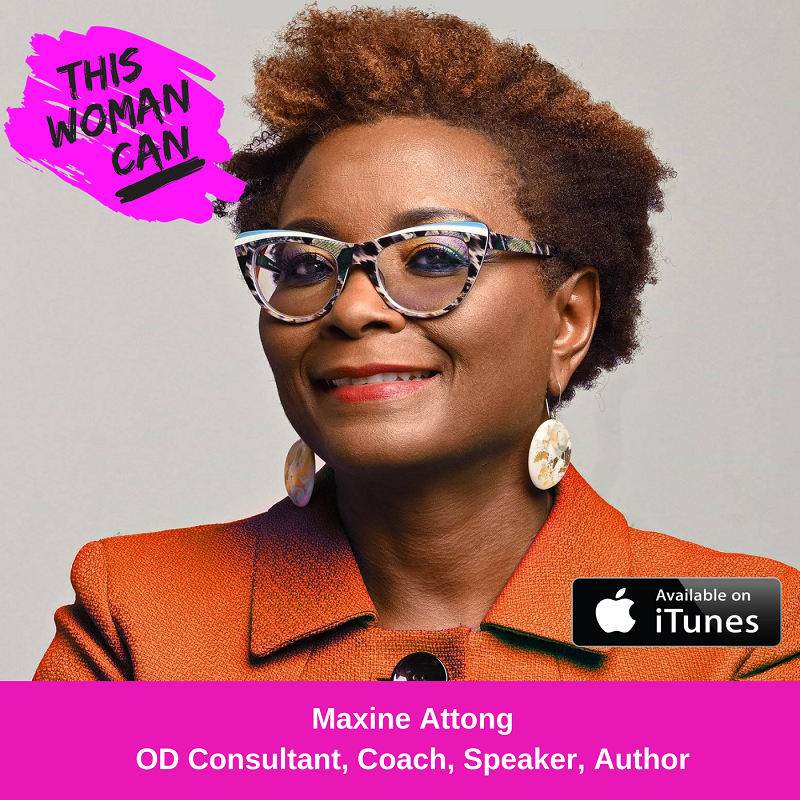 My guest this week is Maxine Attong a woman of many talents - OD Consultant, Coach, Speaker and Author. She works with leaders who long to be less operational amd more strategic so they can execute their vision.
She is the author of two business books - Change or Die - The Business Process Improvement and Lead Your Team to Win. Both document her experiences and theories on leadership commitment and employee engagement.
She designs and facilitates the Enhance U Program which transfers life skills to teenagers. Her Call to Creativity Program which empowers and supports professional women on their career paths is now in its 5th year. She currently serves as the President of the Human Resources Management Associations of Trinidad and Tobago.
We talk about her journey to discover a career "that would make her heart sing" including the impact of fighting the fear to make the change and the opinions of those close to her who could understand her drive to walk away from a "good job" to an undefined career path. How she had to unlearn certain things to help shape her decisions.
To connect with Maxine:
LinkedIn: linkedin.com/in/transformyourbusinessorlife
To grab your FREE spot in the This Woman Can Mindset Reset 30 Day Challenge  mentioned in this week's podcast - record a 2 minute video and send to info@janicesutherland.com answering the following questions;
Who are you?
How would you describe yourself?
Why are you applying?
Describe your ideal reinvention
I can't wait to see your entries!
Connect with me 
Instagram or Facebook: Iamjanicesutherland 
Click for more details and to register to join the This Woman Can Mindset Reset 30 Day Challenge
For career advice and solutions to those tricky questions, read my book!: This Woman Can - The no bullsh*t guide for women who lead
Loving this episode? Tag me @iamjanicesutherland on Instagram or Facebook and share your favorite nugget using the hashtag #ThisWomanCan
Leave a Review