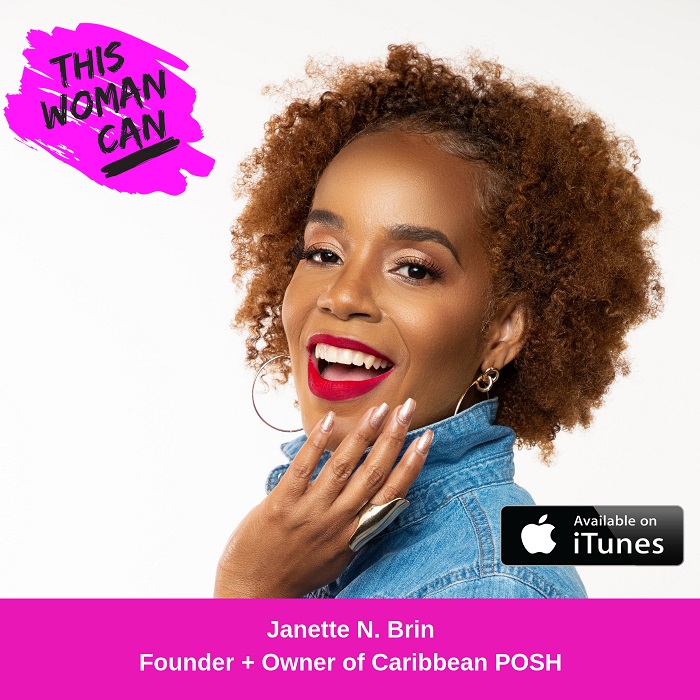 Marketing Guru, Magazine Publisher, Event Producer, she is a Bold Entrepreneur that some might even call a Fashionista, but Virgin Island native - Janette N. Brin, describes herself as a POSHgirl - a driven career woman with a fun, stylish, creative spirit.
As the Founder and Owner of Caribbean POSH, Janette has managed to weave a distinct and inspiring path in the world of entrepreneurship. Her quest began in 2005 when she first launched Caribbean POSH Magazine. With nothing more than a passion for creative work, her culture, and of course fashion. She was a single mom just determined to build a different kind of future for her and her son. Determined to be a positive role model for him while also inspiring other women like herself.
Since then has developed the magazine into a lifestyle brand aimed at empowering Caribbean Women otherwise referred to as the POSHgirl Movement. The movement is inclusive of the annual POSHgirl POWER Brunch, the POSHgirl fragrance, and the POSHgirl TALK television series on the Caribbean POSH YouTube Channel.
The magazine has featured well-known names such as Shaggy, Wyclef Jean, Lady Saw, and Fay Ann Lyons.
Gaining some accolades along the way with both the Association of Black Media Workers and the Caribbean Fashion Awards. The annual POSHgirl POWER Brunch has featured some of the most influential Caribbean Women in the world such as Yvette Noel-Schure of Schure Media Group [Beyoncé's Publicist], Recording Artist - Alison Hinds, and Plus Size Supermodel - Trisha Campbell. The leading empowerment event for Caribbean women is also well known for providing opportunity for local and regional models and fashion designers.
Janette's goal is simple -- to continue to empower Caribbean women and influence a new generation of women entrepreneurs through the POSHgirl Movement.
To connect with Janette:
Instagram: https://www.instagram.com/caribbeanposh/
Facebook: https://www.facebook.com/CaribbeanPOSH/
Connect with me 
Instagram or Facebook: Iamjanicesutherland 
For career advice and solutions to those tricky questions, read my book!: This Woman Can - The no bullsh*t guide for women who lead
Loving this episode? Tag me @iamjanicesutherland on Instagram or Facebook and share your favorite nugget using the hashtag #ThisWomanCan
Leave a Review