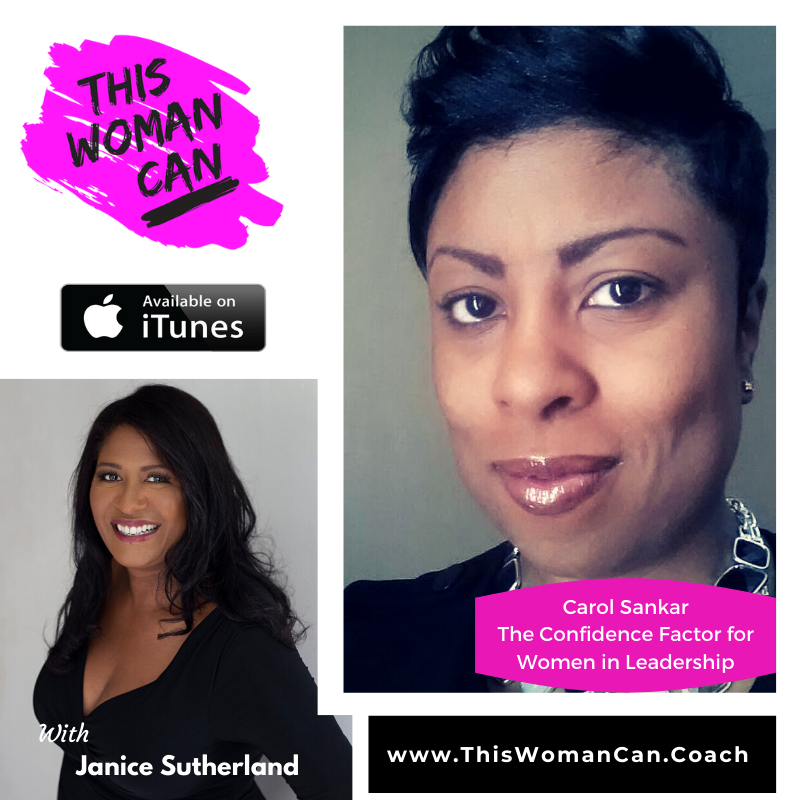 With all the current uncertainty there are times we need to hear something uplifting and during the editing of my interview with Carol Sankar I realized her energy was exactly what I needed to hear. So many points resonated as we spoke about rebounding from adversity, working on your Plan B and taking time to celebrate even your smallest achievements.
More about Carol Sankar - Carol is a high level consultant and the founder of The Confidence Factor for Women in Leadership. She has been featured at TEDx, The Steve Harvey Show, TODAY Show, Columbia Business School, The United Way and more. In addition,her work has been covered by Inc. Magazine, Glamour, O Magazine, Forbes, Harvard, Entrepreneur Magazine — to name a few. Carol is also a contributor for Inc., & Entrepreneur Magazine. Carol can be found on all major social media platforms.  
Have you joined the This Woman Can network?  
Nobody should feel like they need to figure everything out on their own. You deserve a group of people you can trust, who understand what you're going through, and who genuinely want to help you succeed. Apart from the team in your corner,  This Woman Can has tools specifically geared to women looking to elevate their careers. Ask your questions, receive free career advice and connect with growth minded women just like you - www.thiswomancan.coach
 Connect with me 
LinkedIn or Facebook: Iamjanicesutherland