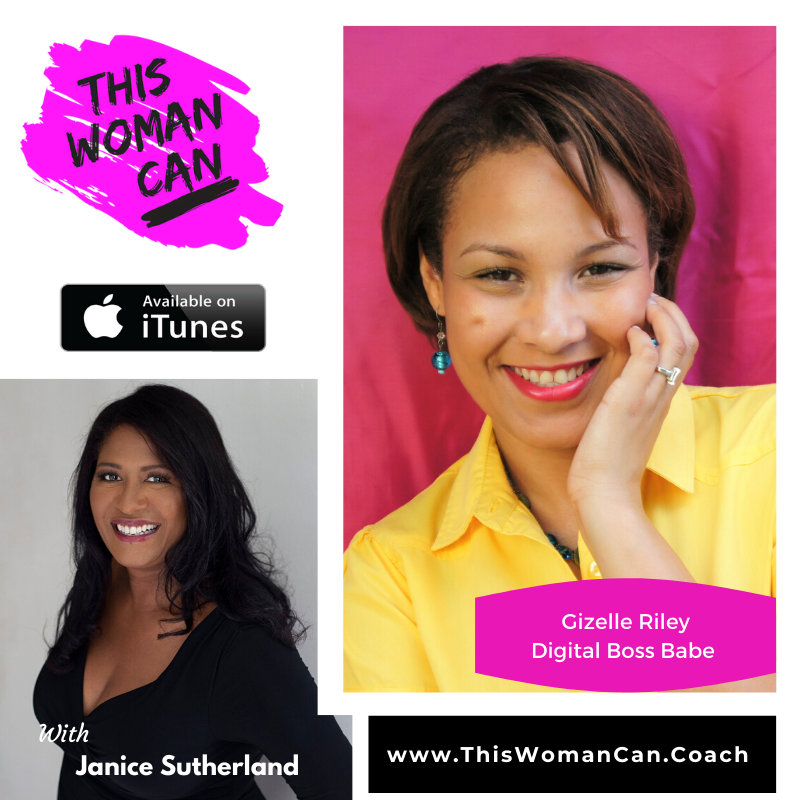 Gizelle Riley is a global storyteller, educator, writer, speaker, and creator of The Digital Boss Babe Podcast based in Kingston, Jamaica. She's passionate about sharing stories of powerhouse women and empowering passionate professionals to create magnetic (non-boring) brands.
With over a decade working in media and communications, she has helped hundreds of business owners build their brand, launch successful campaigns, and increase their impact across diverse industries; her work has been featured in Huffington Post, Virgin, Thrive Global, Caribbean Posh, and many more.
As a brand story strategist and master NLP practitioner, she's on a mission to help women step into their power and position themselves as industry icons so that they can increase their impact, income, and influence. 
When she's not binge-watching MAD MEN on Netflix with her son Gabriel, you can find this outgoing introvert having dance battles at home with her husband and business partner Kevin.
To connect with Gizelle
Instagram: @thedigitalbossbabepodcast
Have you joined the This Woman Can network?  
Nobody should feel like they need to figure everything out on their own. You deserve a group of people you can trust, who understand what you're going through, and who genuinely want to help you succeed. Apart from the team in your corner,  This Woman Can has tools specifically geared to women looking to elevate their careers. Ask your questions, receive free career advice and connect with growth minded women just like you - www.thiswomancan.coach