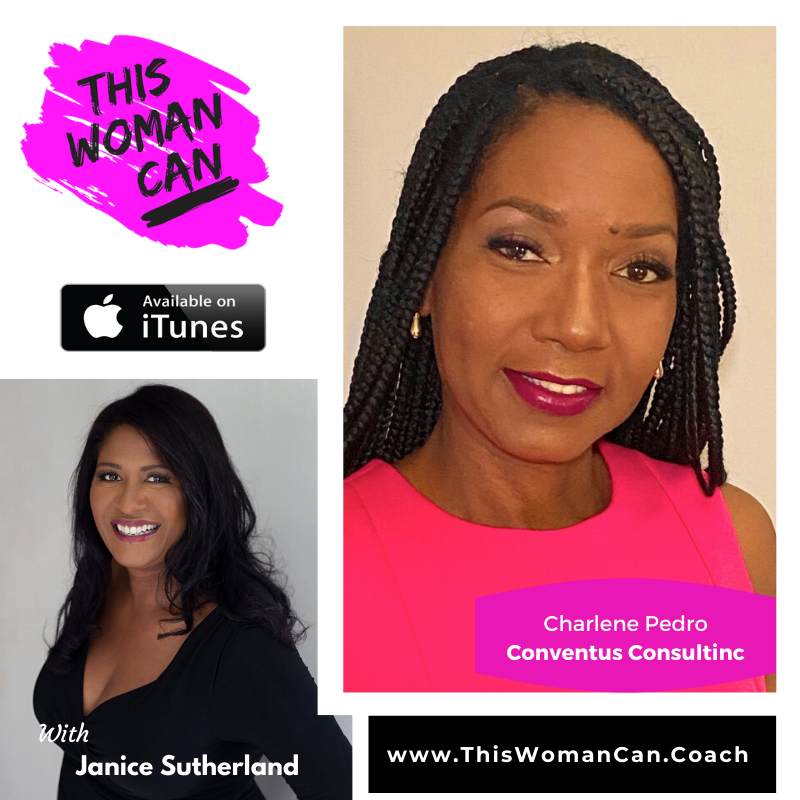 Charlene Pedro is a sought after corporate and personal development trainer. She is the founder, CEO and principal consultant of Conventus Consultinc, a human resource management company based in Trinidad and Tobago that helps their clients solve their people problems by designing customised programmes that upgrades their leadership skills, employee development and performance management systems.
She is the founder of Conversations Over Coffee with Charlene Pedro, a successful breakfast training programme that seeks to inform, engage and inspire CEOs, managers and professionals to make a positive impact in their workspace. She is also the co-founder of H2H Leadership Forum, where she created a space for learning and sharing of leadership experiences and academic discourse.
Charlene believes everyone has been bestowed with a unique gift. Our challenge in life is to find our gift, unwrap that gift and share it with the world. She offers personal development training and coaching where she helps individuals build their confidence, identify their gifts, and go after the things that set their souls on fire.
To connect with Charlene
http://tt.linkedin.com/in/charlenepedro
Have you joined the This Woman Can network?  
Nobody should feel like they need to figure everything out on their own. You deserve a group of people you can trust, who understand what you're going through, and who genuinely want to help you succeed. Apart from the team in your corner,  This Woman Can has tools specifically geared to women looking to elevate their careers. Ask your questions, receive free career advice and connect with growth minded women just like you - www.thiswomancan.coach