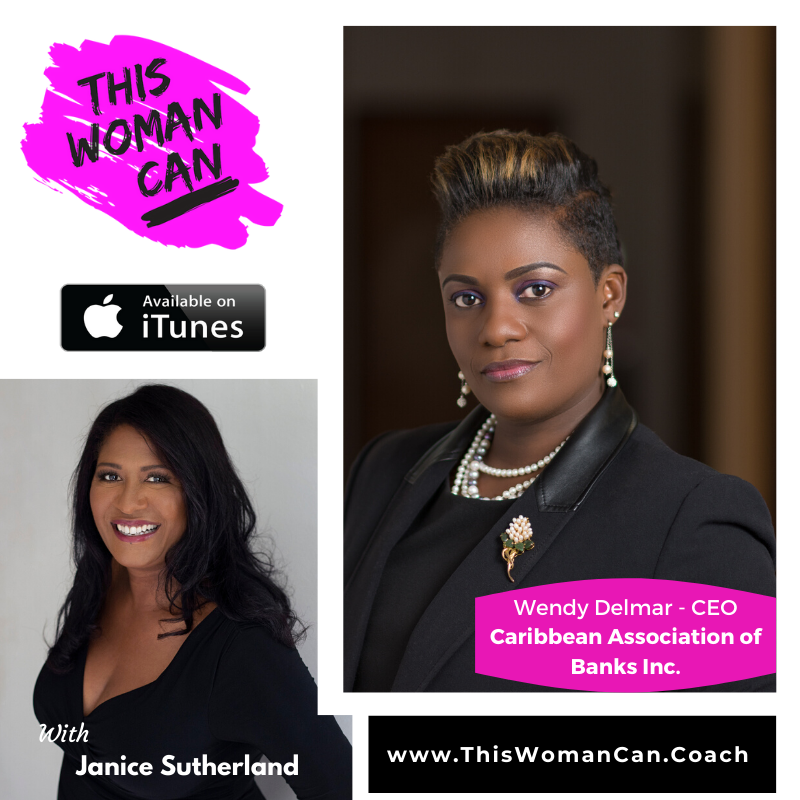 My guest this week, is highly accomplished CEO Wendy Delmar. With over 20 years of experience in mainstream banking to the leadership of the Caribbean Association of Banks Inc. Wendy shares the challenges (some very personal) and opportunities that helped her grow to become a solid individual in the field of finance. 
Wendy describes herself as well-balanced, career driven and self-motivated, but she notes that life has ensured that she appreciates the opportunities to stop and smell the roses - those being family and friends - being intimately familiar with the sting of loss. Wendy is a widow, and mother to 3 beautiful boys, whom she describes as her foundation. All of which keeps her grounded and challenges her daily to be the best version of herself.
To connect with Wendy
Email: wamd2012@gmail.com
LinkedIn: https://www.linkedin.com/in/wendy-4financialliteracy
Have you joined the This Woman Can network?  
Nobody should feel like they need to figure everything out on their own. You deserve a group of people you can trust, who understand what you're going through, and who genuinely want to help you succeed. Apart from the team in your corner,  This Woman Can has tools specifically geared to women looking to elevate their careers. Ask your questions, receive free career advice and connect with growth minded women just like you - www.thiswomancan.coach