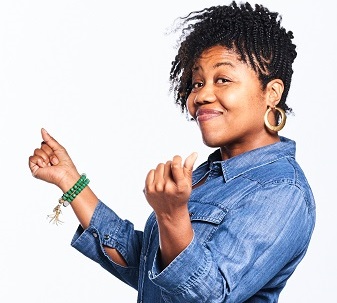 I'll be sharing past episodes of #PhenomenalWoman that are full of fabulous insight and inspiration. Listen to episode 18 with Amy Grant. Enjoy! 
I just love how this podcast gives me the opportunity to go behind the face of the women we see everyday, especially within corporate scenarios and this week is no exception  Amy Grant is a self-proclaimed travel junkie in love with foreign cultures, experiences and the inevitable commonalities always connecting even the most distinct societies. Amy's love of travel began when she was a little girl in Englewood, NJ and was nurtured through her study abroad experiences in High School and Spelman College to Eastern Europe and the UK. This led to her the completion of her BA in History and Master of Science in Foreign Service from Georgetown University where she spent her summer in Honduras interning at the US Embassy in Tegucigalpa. Amy channeled her love of culture and history into a successful Marketing Career where for the last 15 years, she has specialized in building Marketing Communication programs based on morphing cultural and generational insights into dynamic and integrated campaigns designed to bring Brands closer to their target markets. Amy has served in this capacity for companies in the Pharmaceutical, Tourism, Entertainment and Telecommunication industries. Amy spent 11 years at Verizon where she was responsible for its National Promotional advertising and led integrated broadcast and digital marketing initiatives targeting the US Wireless' division Mass, Multicultural and Millennial segments. Currently, Amy is Head of Brand and Consumer at Digicel Caribbean Limited, a Global Telecom and Entertainment provider operating in the Caribbean, South Pacific and Central America. She is responsible for all Brand Positioning, Regional Marketing Communications and Insights. Amy is based out of St. Lucia. Besides her love of travel, she enjoys spending time with her two nephews, is an active member of her sorority, Alpha Kappa Alpha and has just finished a documentary entitled "Two Deaths" which documents the last days of her mother's bout with Alzheimer's.
If you would value some support taking the next step in your leadership career, need to chat to someone who understands the challenge of being a leader or just need someone in your corner?
Connect with me 
Blog: Real Talk With Janice
Facebook & Instagram: iamjanicesutherland
Are you a fan of the Phenomenal Woman or Real Talk podcasts? If the interviews, advice and tips have inspired you or given you confidence to move forward in your life, love or career, please head over to iTunes, subcribe and review the show to help spread the word to other bold, fearless and phenomenal women.
#phenomenalwomanpodcast
Until next time - Be Bold, Be Fearless, Be Phenomenal, Be You
Janice