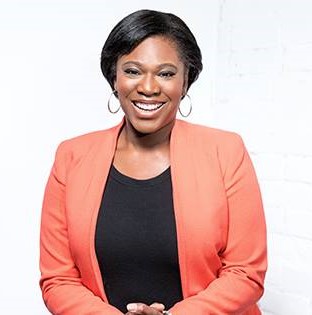 My guest this week is Tanya Smith. Tanya has an eternal entrepreneurial spirit for educating and empowering others to build lifestyles and businesses they love. As a leadership consultant and change catalyst, she enables people to be successful leaders of their own lives.
She is a Board Certified NLP Master Coach and Trainer; and the CEO of Tanya Smith International, a personal and professional development company that provides business, leadership training, mastermind programs, workshops and retreats for corporates, entrepreneurs and individuals internationally.
Tanya is also the creator of "Mind Your Own Business", a Start-up Program that educates people on how to make the transition from Employee to Entrepreneur.
She has over 20 years of experience working in the Financial Services Industries; with 10 years working in the Latin American and Caribbean markets in various leadership positions as a Coach, Trainer, Sales Manager and Performance Consultant. Tanya's many years of experience in facilitating mastermind programs for The Urban Financial Coalition in Toronto and participating in lead facilitator roles like the Pan American Leadership Impact Program for the 2015 Pan Am Games, has developed a deep understanding of what it takes to motivate and drive the performance of people in companies.
To Contact Tanya:
Website: Tanya@TanyaSmithInternational.com
Email: Tanya@TanyaSmithIntl.com
Facebook: https://www.facebook.com/tanyasmithinternational1
LinkedIn: Tanya Smith
Are YOU struggling to move forward to your next level of success and but struggling to get noticed. My free e-book - 13 Strategies To Elevate Your Career  provides some of the actionable tips I used to become the first female CEO in a top organisation. 
Are you a fan of the Phenomenal Woman or Real Talk podcasts? If the interviews, advice and tips have inspired you or given you confidence to move forward in your life, love or career, please head over to iTunes, subcribe and review the show to help spread the word to other bold, fearless and phenomenal women.
To connect with me 
Blog: Real Talk With Janice
Facebook & Instagram: iamjanicesutherland
#phenomenalwomanpodcast
Until next time - Be Bold, Be Fearless, Be Phenomenal, Be You
Janice