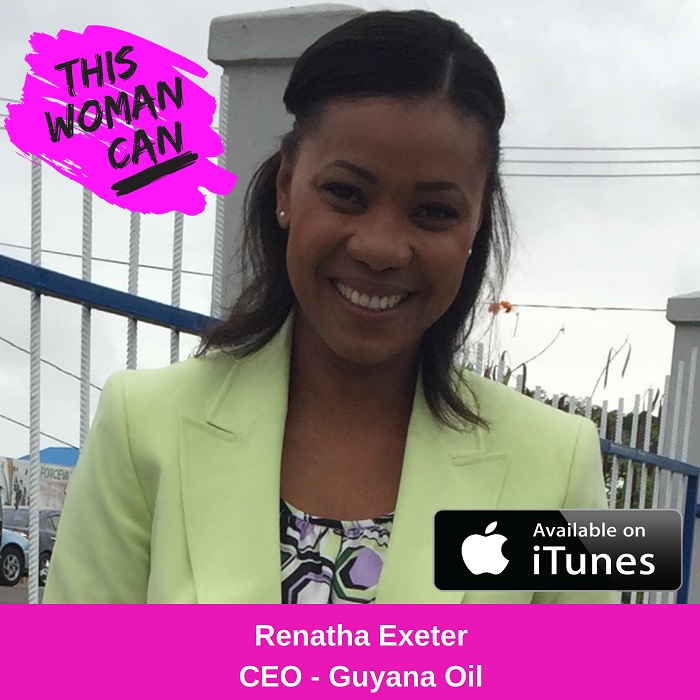 The reason I love hosting this show is because of the fabulous, pioneering women I have the pleasure of interviewing and my guest Renatha Exeter is the embodiment of the maxim "Believe and act as if it were impossible to fail" (Charles Kettering, American Inventor). She is the youngest and first female CEO of The Guyana Oil Company Limited; and her atypical ascension to this leadership strata is marked by personal sacrifice to ensure strong academic preparation; constant activation of her faith and resultant favour; and the unyielding support of her family circle.
Renatha, for the past 15 years, has curated and shared a wealth and depth of expertise in the areas of business management, corporate and direct sales, marketing, and mass multi media platforming and positioning. Something tells me that she still has more achievements to be had. 
Connect with me 
Is it time you took your charge of your career? Do you know you have the drive and ambition to succeed like Renatha but need some support? Contact me to discuss how I can help you achieve your leadership goals. For more information about the career development and consulting services offered for women who lead including one on one executive coaching and group mentoring visit; 
For career advice and solutions to those tricky questions, read my book!: This Woman Can - The no bullsh*t guide for women who lead
Loving this episode? Tag me @iamjanicesutherland on Instagram or Facebook and share your favorite nugget using the hashtag #ThisWomanCan
Leave a Review 
Loving the show and want to help spread the word? Make my day and leave a review in iTunes! This will help us rank higher so that more fabulous women like yourself can hear these conversations.
… and lastly, remember if I can, you can, this woman can!
Janice