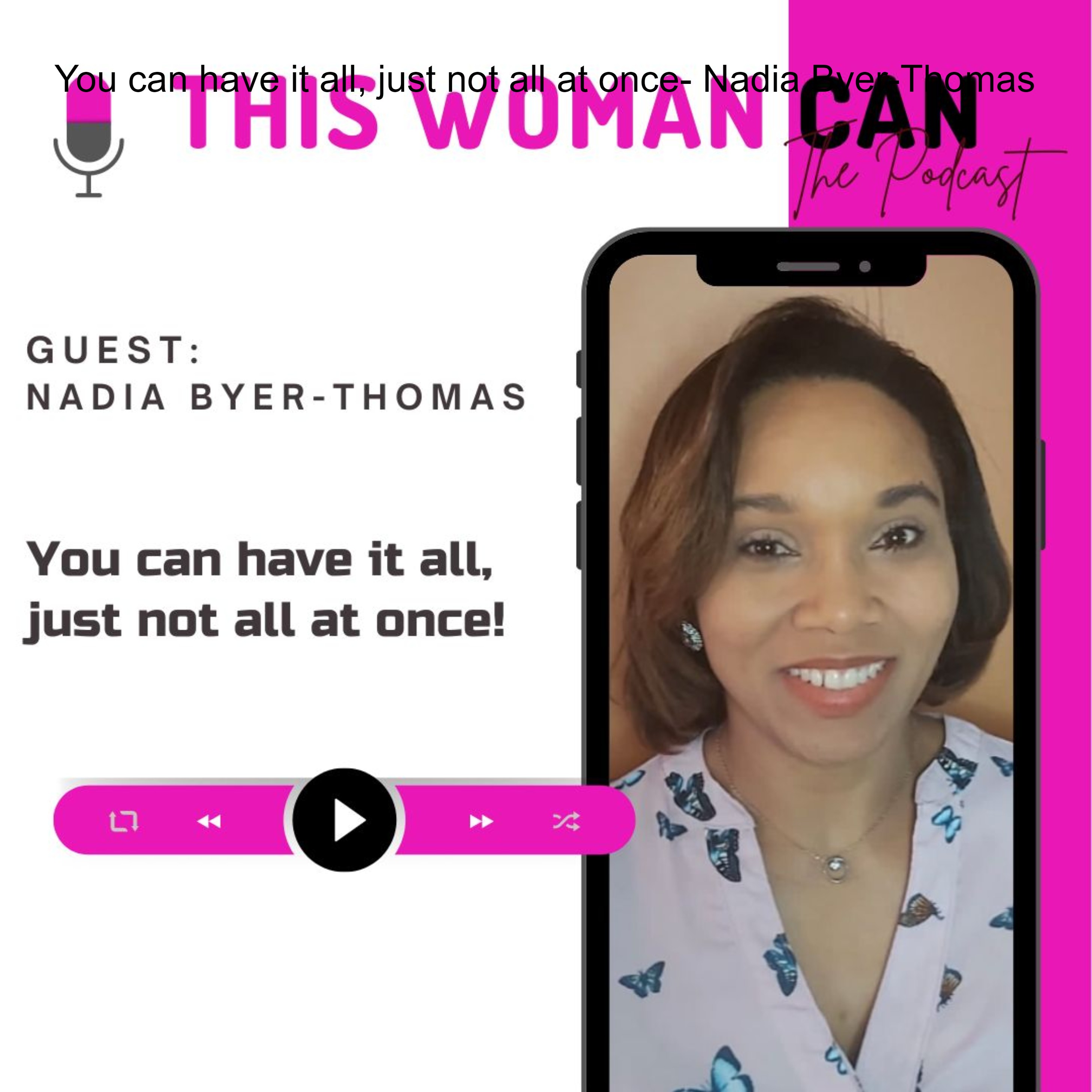 Nadia Byer-Thomas is a consultant with 17 years of government and private sector experience and has made the mid-career switch from the Corporate world to Entrepreneurship. 
We discuss;
- How she balances motherhood with work.
- The secret to successfully working in the same business as your    spouse. 
- Recognizing that the only one expecting her to do it all was herself. 
- The freedom of working a career she loves
CONNECT WITH NADIA:  
Website: http://www.800-tech.com/blog/ 
LinkedIn: https://www.linkedin.com/in/nadiabyerthomas/ 
----------------------------------------------------------
Join The This Woman Community - An online community membership for Black women fully embracing the next chapter, with the intent of creating a fresh approach to our 40s, 50s and beyond. 
Providing  a safe space for Black women to discuss the career issues and challenges unique to us, helping them to re-align their careers while staying true to their personal values and professional priorities.  
https://www.thiswomancan.coach/this-woman-can
----------------------------------------------------------
Sign up for my weekly newsletter to receive information and advice for the Woman of Color who wants more from their career    https://janicesutherland.ck.page/newsletter
____________________________________
FIND ME ON:
Official Website | https://www.janicesutherland.com
Facebook | https://www.facebook.com/iamjanicesutherland
LinkedIn | https://www.linkedin.com/in/iamjanicesutherland
Twitter | https://www.twitter.com/This_Woman_Can
YouTube Channel | https://www.youtube.com/channel/UCx3J9vmdKueDI0Mbks4qftg
Janice Sutherland helps frustrated, #mid-career, professional women of color re-align their careers while staying true to their values and personal and professional priorities. 
#thiswomancan #careertransition #careerpivot